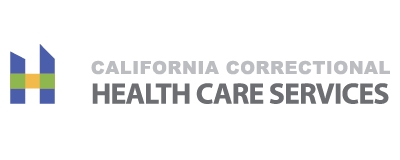 Website California Correctional Health Care Services
Correctional services department
Under the direction of the Supervising Registered Nurse II, the Certified Nursing Assistant provides nursing care, assists the provider or nurse examination and treatments of patients; motivate and assist patients in developing and utilizing their maximum potential for self-care. Certified Nursing Assistant must provide care within the parameters of the certification.
Working Conditions
·Travel is required.
Special Requirements
Do not include any confidential information on any documents you submit for a job vacancy, such as your State application, resume, or educational transcripts. Confidential information that should be excluded or removed from these documents includes, but is not limited to, your Social Security Number (SSN), birthdate, student identification number, driver's license number (unless required), basis of eligibility, examination results, LEAP status, marital status, and age. Confidential information on the first page of applications submitted electronically online, such as Easy ID number, SSN, examination related information, and driver's license number will automatically be redacted upon submission.
Possession of Minimum Qualifications will be verified prior to interview and/or appointment. If you are meeting Minimum Qualifications with education, you must include your unofficial transcripts/diploma for verification. Official transcripts may be required upon appointment. If it is determined an applicant does not meet the Minimum Qualifications, the candidate will be withheld from the eligibility list, rendering them inactive and ineligible to be hired for the position. Candidates who have been withheld may file an appeal with the State Personnel Board.
Candidates new to CDCR or the Division of Juvenile Justice are required to submit to a background investigation process utilizing Live Scan Fingerprinting, and Tuberculosis testing prior to appointment followed by department annual Tuberculosis testing/evaluation thereafter.
Desirable Qualifications
In addition to evaluating each candidate's relative ability, as demonstrated by quality and breadth of experience, the following factors will provide the basis for competitively evaluating each candidate:
*Willingness to create and promote an equitable and inclusive workplace where diversity is celebrated and valued.
Salary:
$2,482.40 – $3,108.00 per Month
Application Link:
https://www.calcareers.ca.gov/CalHrPublic/Jobs/JobPosting.aspx?JobControlId=393753