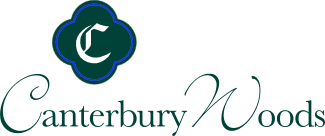 Canterbury Woods, Pacific Grove, CA
This is a part-time non-exempt position, 24 hours per week.
Canterbury Woods has been designated a Great Place to Work for the last few years.
Come join our amazing team at Canterbury Woods!The Director of Spiritual Services promotes the spiritual, emotional, and attitudinal health of residents, families, staff, and others as needed at the community.
Responsibilities:
· Performs a pastoral ministry to residents, patients and their families, enabling them to utilize their resources of emotional health and faith (ideas, beliefs, feelings, values, history, prayers, and rituals) as motivating forces for life and health to affirm meaning and growth
· Makes regularly scheduled rounds in the Assisted Living and Skilled Nursing units
· Visits as needed to Independent Living residents in their apartments or in hospital · Present programs to aid families, resident, patients in adjusting to the changes in their lives
· Leads worship experiences, growth groups, prayer groups, Bible study and other religious programs as needed in the Chapel and in Skilled Nursing unit
· Develops a bereavement follow-up program with families
· Performs a pastoral ministry of consultation, counseling, education, training, and support to staff so they are better able to employ their personal, emotional, and spiritual resources to their work
· Acts as a consultative/educational resource to the religious community so that pastors, priests, rabbis, and lay people may improve their ministry skills to those who are ill, under stress or undergoing life changes
· Develops orientation and training programs for church groups and visiting clergy ministering in the community
Knowledge, Skills, and Abilities:
· Knowledge of various faiths, religious doctrines, principles and practices of the faith practiced
· Ability to organize a program of religious service and devise and instruct religious education programs
· Must be able to function independently, have personal integrity, flexibility, and to work effectively with residents, staff, guest, visitors, and support agencies
Education and Other Qualifications:
· Holds a degree from an undergraduate college or university as well as a degree from a school of theology (M. Div. preferred); at least one unit of Clinical Pastoral Education; holds denominational endorsement for ministry and is in good standing with denomination; certification by national chaplaincy organization or association preferred; pastoral experience with older adults preferred.
·Two years prior experience in a chaplaincy, working with seniors preferred
Front Porch is an Equal Opportunity Employer. We support all aspects of diversity and provide equal employment opportunity to all employees and applicants without regard to race, color, religion, sex, marital status, national origin, age, sexual orientation, disability or status as a veteran in accordance with the applicable nondiscrimination laws. Final candidates must successfully complete a pre-employment physical, physical abilities test, drug screen and Department of Justice Criminal background clearance.
CLICK LINK BELOW TO APPLY
https://css-frontporch-prd.inforcloudsuite.com/hcm/Jobs/form/JobPosting%5BJobPostingSet%5D%281000,1498,1%29.JobPostingDisplay?fromlist=JobPosting.FeaturedJobsList&navigation=JobPosting%5BJobPostingSet%5D%281000,1498,1%29.JobPostingDisplayNav&csk.JobBoard=EXTERNAL&csk.HROrganization=1000