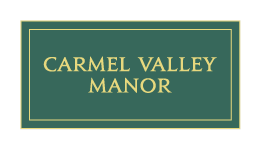 A Certified Nursing Assistant (CNA) is a state certified professional that provides direct, hands-on care to patients in various settings within healthcare. CNAs are tasked with assisting in the direct daily care of patients under the supervision of a Registered Nurse (RN), or a Licensed Practical Nurse (LPN). Nursing Assistants provide care associated with every aspect of a patient's day to day living needs and is referred to as "activities of daily living", or "ADLs". In addition to ADLs, a CNA is also responsible for monitoring and reporting health changes to other staff members, and many other healthcare related tasks. Overall, many CNA job duties include:
Assisting patients with getting in and out of bed
Assisting patients with personal and oral hygiene
Performing basic movement exercises
Assisting in repositioning immobile patients
Serving meals and assisting patients with eating
Monitoring food, water, and medication intake
Taking and reporting vital statistics
Monitoring and reporting any behavior, health, or vital statistic changes
Assisting patients in mobility
Offering compassion to patients and loved ones
Traveling to multiple locations (for positions that require travel)
Ability to care for multiple patients at once
CNAs work with a variety of patients. Some require basic assistance safely taking care of themselves and moving around their environment, while others may be at the end stage of life and need an increased level of care. No matter what stage of care their patients are experiencing, it is important that CNAs know the needs of each individual such as dietary restrictions, behavior patterns, daily routines, allergies, medications, and overall, what each person requires in order to remain comfortable. Great Certified Nursing Assistants have an instinctive desire to make those under their care feel safe and comforted and are able to communicate needs to other staff effectively. Since this role is extremely involved in the daily routines of their patients, they are often the first to notice small changes that could help identify health issues before they become problematic, making them a critical part of the healthcare team.
CLICK THE LINK BELOW TO APPLY