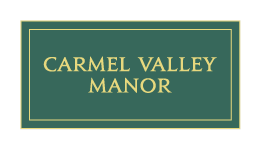 Nursing at Carmel Valley Manor is a healthcare career like no other. Located in a scenic valley, surrounded by rolling hills and flower gardens, our retirement community helps older adults live longer and better.
We are seeking Registered Nurses to assist in planning, organizing and developing the Nursing Service in accordance with government regulations. You'll be under the supervision of the Director of Nursing to assure that the highest level of patient care is maintained at all times.
To apply please send your resume to Rebecca Merrill rmerrill@cvmanor.com
Job Qualifications:
To perform this job successfully, you must be able to perform essential duties satisfactorily.  The following requirements are representative of the knowledge, skill, and/or ability necessary:
Must possess a valid and current California registered nurse license.
Experience that is desirable but not required: Experience in a hospital, skilled nursing care facility, or other related medical facility.
Experience that's desirable but not required: Wound Care Specialist; Infection Control Nurse, Hospice, Public Health Nurse, Social Service Designee, Director of Staff Development.
Must have a valid and current CPR Certificate.
Must be trained in rehabilitative and restorative nursing practices.
Note: Reasonable accommodations may be made to enable individuals with disabilities to perform the essential functions necessary for this position.
CLICK LINK BELOW TO APPLY