Full Time
Anywhere
Healthcare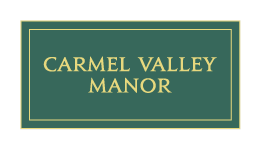 Hourly range: $48.00 – $65.00
JOB SUMMARY:
The Licensed Clinical Social Worker (LCSW) will provide crisis intervention for Residents and their family members, supportive services, and assessments for Residents, as well as provide support and counsel to Residents with dementia and their family members.
ESSENTIAL DUTIES and RESPONSIBILITIES:
Provide mediation/conflict resolution as needed for Residents and their families.
Attend facility Inter Disciplinary Team (IDT) meetings as necessary.
Provide occasional emotional support and training for Carmel Valley Manor Staff.
Develops a plan to include goals and treatment for Residents who need such services, with participation of the family, the Health Care Provider, Health Care Administrator, and staff.
Participation in regular staff conferences with the attending Health Care Provider and Health Care Administrator.
Develop care plans for Residents in need.
Coordinate care with PT.
Consultation with Designated Social Worker Designee at least monthly to determine the need for Residents and staff trainings and support.
Develops educational presentations for our Residents and form group therapies relevant to Residents' concerns and/or issues.
Documents initial evaluations in Carmel Valley Manors' electronic Health Record.
Collaborate with Chaplain.
Collaborate with Health Team including Physicians.
Organize and lead group therapy sessions.
Offer classes to Residents/staff as it relates areas of expertise.
Meet 1:1 with Residents on campus as necessary.
Participate in family support as needed.
Participate in Transfer process for those changing levels of living.
Licensure and Eligibility.
Comply with all rules, regulations, and policies of CVM; Remain fully licensed to practice Clinical Social Worker duties in the State of California.
Laws and Policies.
Render services in accordance with Section 952 of the Omnibus Budget Reconciliation Act of 1980, or any regulations promulgated pursuant to that act.
HIPAA Business Associate Rules. Comply with the HIPAA business associate rules, as applicable, in using and disclosing resident-identifiable health care information ("Protected Health Information") received from CVM in the course of performing such duties.
Medical records will be kept at the Manor on all residents in a form that meets recognized ethical medical record standards.
Resident's Rights Responsibilities: Ensure that patient's rights to fair and equitable treatment, self-determination, individuality, privacy, property, and civil rights, including the right to wage a complaint, are well established and maintained at all times.
Maintain Confidentiality of all pertinent patient care information to assure patient rights are protected.
POSITION REQUIREMENTS
QUALIFICATION REQUIREMENTS: The physical demands described here are representative of the knowledge, skill, and/or ability required to successfully perform the essential functions of this job. Reasonable accommodations may be made to enable individuals with disabilities to perform the essential functions.
PHYSICAL DEMANDS: While performing the duties of this job, the employee is regularly required to talk, hear, and see. Specific vision abilities required by this job include close vision, distance vision, color vision, and peripheral vision. The employee must be able to move intermittently throughout the workday. The employee must be able to lift patients and medical supplies.
Must be in good general health and demonstrate emotional stability to be able to cope with the mental and emotional stress of relating to and working with ill, disabled, elderly, emotionally upset and at times, hostile people within the facility.
EDUCATION AND/OR EXPERIENCE:
Bachelor's or master's degree in social work.
Valid and current LCSW California license.
At least five years of clinical work experience.
Knowledge of specific software programs used within the organization.
Excellent listening and communication skills.
Ability to make psychosocial assessments and develop and implement care plans.
Ability to provide after-hours service as needed.
Must be compassionate and empathetic.
Must be able to manage stress.
Good judgment and decision-making skills.
FULL-TIME/PART-TIME
Part-Time
POSITION
Licensed Clinical Social Worker
CLOSE DATE
CREATED BY
Rebecca Merrill
NUMBER OF OPENINGS
1
EXEMPT/NON-EXEMPT
Non-Exempt
OPEN DATE
9/14/2023
LOCATION
Carmel Valley Manor
ABOUT THE ORGANIZATION
For over half a century, we've been providing seniors with the opportunity to relax and enjoy every day. But how did we come to provide this exceptional lifestyle? Carmel Valley Manor was established in 1963 by Northern California Congregational Retirement Homes, Inc., a California not-for-profit organization. We are governed by a voluntary local Board of Trustees, with residents represented through the Residents Council. The Manor operates as a Life Care Retirement Community with the oversight of the California Department of Social Services, Community Care Licensing Division. Hillcrest, our assisted living center, is licensed as a Residential Care Facility for the Elderly by the California Department of Social Services. Our Health Center is licensed as a skilled nursing facility by the California Department of Public Health.
EOE STATEMENT
We are an equal employment opportunity employer. All qualified applicants will receive consideration for employment without regard to race, color, religion, sex, national origin, disability status, protected veteran status or any other characteristic protected by law.
CLICK LINK BELOW TO APPLY