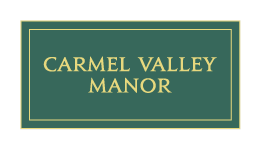 Hourly Range: $48.00 – $60.00
JOB SUMMARY: The MDS Coordinator is responsible for coordination and management of the MDS/RAI/CAA/Care planning process under the direct supervision of the Director of Nursing (DON). Coordinates and communicates with interdisciplinary team members. Maintains schedules for MDS completion. Maximizes Medicare utilization through ongoing management of PDPM process and MDS transmissions.
.
ESSENTIAL DUTIES and RESPONSIBILITIES: Include the following: other duties may be assigned.
Communicates and consistently exhibits behaviors as described in the Core Performance Standards. Strives to provide high quality service and professional interactions with residents, volunteers, and staff. Possesses a genuine concern for and interest in older adults.
Assist with ensuring 24-hour provision of nursing services within Federal, State, and facility requirements.
Assessment Coordinator for the MDS/RAI/CAA/Care planning process as directed by the DON. Coordinates efforts of the interdisciplinary team in the MDS/RAI process. Maintains MDS calendar. Participates and coordinates with care plan conferences as needed.
Assesses and assists residents on admission, quarterly assessment, and ongoing basis to assure accuracy of the MDS and resident care plan. Assures that all nursing and interdisciplinary assessments are complete and are not in conflict. Monitors residents with special needs to ensure a comprehensive plan of care.
Closely monitors MDS assessments for timely completion, accuracy, and transmission.
Communicates clearly with residents, families, and all team members to provide the highest quality of care.
Represents nursing services on various committees as assigned by the DON, i.e., Infection Prevention & Control, Pain Management, Quality Assessment & Performance Improvement (QAPI), Behavior Management, Skin/Wound Protocol, and/or Weight Monitoring. Participates in performance improvement functions by collecting and verifying data, as needed.
Incumbent is a skilled user of the Electronic Health Record systems used by the organization. Participates in identifying system requirements as needed to optimize use for efficiency.
Meets dress code standards.
Completes annual education requirements. Maintains current nursing licensure and CPR certification.
Reviews Quality Measures Reports from CMS monthly and distributes to the interdisciplinary team for review and proactive action to address any negative trends.
Collaborate with the Director of Staff Development (DSD) to assist with the RNA (Restorative Nursing Assistant) Program as needed, assuring appropriate residents that require ADL maintenance are part of the program and care plans are in place that reflect the current program.
Exhibits proficiency in PDPM assessment requirements. Optimizing reimbursement through thorough clinical documentation review upon admission and ongoing during stay.
Provide education to nursing staff on vocabulary use and definitions related to the RAI process as needed.
Monitor Bowel and Bladder Assessments and individualized care planning related to resident desires and current function.
Responsible for diagnosis coding on admission and with changes.
Use equipment and materials in a safe and acceptable manner, follow established safety procedures, use appropriate safeguards, and observe common sense rules of safety in all on-the-job activities including the Injury and Illness Prevention Program.
Conduct self in a manner, which reflects credit on Carmel Valley Manor and encourages others to do the same.
Develop and maintain a good working rapport with inter-department personnel.
Proficiency in use of Electronic Health Record and EPIC.
Resident's Rights Responsibilities:
Ensure that patient's rights to fair and equitable treatment, self-determination, individuality, privacy, property, and civil rights, including the right to wage a complaint, are well established, and always maintained.
Maintain Confidentiality of all pertinent patient care information to assure patient rights are protected.
Review complaints and grievances and make necessary oral/written reports to the clinic manager.
Essential emergency duties and responsibilities:
Required participation in regular training for emergency preparedness and evacuation plans.
Use personal protective equipment (PPE) following established procedures, when and where, dictated by Carmel Valley Manor's standards for the prevention of illness and injury. PPE includes, but is not limited to gloves, masks, eye protection, head, foot, and hearing protection equipment.
Emergency Duties:
Emergency response may include duties during an urgent-real-time situation, or duties during an extended event over a prolonged time frame. Duties could include working within your routine work area and performing your regular duties, or anywhere on the Carmel Valley Manor campus performing duties/tasks that are essential to keeping the campus operating. Emergency response duties will always be performed under the direction of a supervisor. Your position, as is every staff position at Carmel Valley Manor, is subject to recall during an extended event, and you may be required to work beyond your regular scheduled hours, for which you will be compensated for.
POSITION REQUIREMENTS
QUALIFICATION REQUIREMENTS: To perform this job successfully, an individual must be able to perform each essential duty satisfactorily. The requirements listed below are representative of the knowledge, skill, and/or ability required. Reasonable accommodations may be made to enable individuals with disabilities to perform the essential functions.
EDUCATION AND/OR EXPERIENCE:
Current licensure as a Registered Nurse or Licensed Vocational Nurse in the state of California.
Graduate of an accredited School of Nursing.
Completion of Resident Assessment Coordinator – Certified (RAC-CT) within six (6) months of hire.
Sufficient verbal and written communication skills to perform tasks required.
Ability to apply principles of nursing care based on standards of general and geriatric nursing practices.
Minimum of two years clinical experience with geriatric patients. Long term care experience preferred.
Maintain current certification in cardiopulmonary resuscitation (CPR).
Knowledge of Federal and State long-term care regulations.
Knowledge of medical resource management in long term care.
Experience with Resident Assessment Instrument (RAI), including Minimum Data Set (MDS) assessment process.
Excellent computer skills. Demonstrated ability to effectively use software to complete designated tasks.
OTHER REQUIREMENTS:
Must be able to read, write, speak in an understandable manner, and understand the English language and carry out oral and written instructions.
Must possess the ability to make independent decisions when circumstances warrant such action.
Must possess the ability to deal tactfully and work harmoniously with personnel, residents, family members, visitors, government agencies/personnel and the public.
Must be a minimum of 23 years of age and of good moral character.
Must be knowledgeable of nursing and medical practices and procedures, as well as laws, regulations and guidelines pertaining to hospital and nursing home operation.
Possess leadership ability and the willingness to work harmoniously with and supervise professional and non-professional personnel.
Must possess the ability to maintain the care and use of supplies, equipment and maintain the appearance of nursing areas, regular inspection of nursing units for sanitation, safety, and proper performance of assigned duties.
Possess the ability to seek out new methods and principles and be willing to incorporate them into existing nursing practices.
PHYSICAL DEMANDS:
The physical demands described here are representative of those that must be met by an employee to successfully perform the essential functions of this job. Reasonable accommodations may be made to enable individuals with disabilities to perform the essential functions.
While performing the duties of this job, the employee is regularly required to talk, hear, and see. Specific vision abilities required by this job include close vision, distance vision, color vision, and peripheral vision. The employee must be able to move intermittently throughout the workday. The employee must be able to lift patients and medical supplies.
Must be in good general health and demonstrate emotional stability to be able to cope with the mental and emotional stress of relating to and working with ill, disabled, elderly, emotionally upset and at times, hostile people within the facility.
FULL-TIME/PART-TIME
Full-Time and/or Part-Time
POSITION
Health Center MDS Coordinator
CLOSE DATE
CREATED BY
Rebecca Merrill
NUMBER OF OPENINGS
1
EXEMPT/NON-EXEMPT
Non-Exempt
OPEN DATE
9/15/2023
LOCATION
Carmel Valley Manor
ABOUT THE ORGANIZATION
For over half a century, we've been providing seniors with the opportunity to relax and enjoy every day. But how did we come to provide this exceptional lifestyle? Carmel Valley Manor was established in 1963 by Northern California Congregational Retirement Homes, Inc., a California not-for-profit organization. We are governed by a voluntary local Board of Trustees, with residents represented through the Residents Council. The Manor operates as a Life Care Retirement Community with the oversight of the California Department of Social Services, Community Care Licensing Division. Hillcrest, our assisted living center, is licensed as a Residential Care Facility for the Elderly by the California Department of Social Services. Our Health Center is licensed as a skilled nursing facility by the California Department of Public Health.
EOE STATEMENT
We are an equal employment opportunity employer. All qualified applicants will receive consideration for employment without regard to race, color, religion, sex, national origin, disability status, protected veteran status or any other characteristic protected by law.
CLICK LINK BELOW TO APPLY