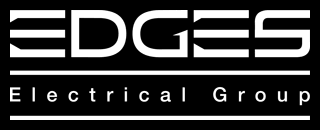 Website Edges Electrical Group
Electrical supply
Salary Range:$25.00 To 32.00 Hourly
We recognize that our employees are the pillars to the strength and stability of our organization, making Edges an employer of choice in Northern CA. We offer our full-time employees a highly competitive benefits package including but not limited to: Health/Dental/Vision//401k/profit sharing, we strongly support work/life balance and strive to provide an environment where people feel valued, supported, and included.
We are currently recruiting for Inside Sales, for our Monerey, CA branch. This Inside Sales representative is responsible for establishing and building relationships with our customers, which include contractors, electricians and home builders.
The responsibilities of Inside Sales for Edges includes but are not limited to:
Field calls and enter orders, quote customers on Bills of Material for future jobs, determine pricing and availability of non-stock material to fill customer needs, track orders to ensure timely delivery and contact customers when orders are ready for pick up.
Research and resolve customer questions or issues regarding materials
Perform purchasing to fulfill customer orders for both stock and non-stock material
Work closely with Outside Sales to ensure customer satisfaction and promote future business
Provide customers with power and distribution quotes for all of their projects per written or verbal specifications
Provide customers with proof of delivery; past due invoices
Work closely with accounting too ensure timely payment for all orders
The requirements for a successful Inside Sales representative include:
Minimum five years experience in the electrical business, and high school diploma or equivalent.
Knowledge and experience using MS Office Suite of software including : Outlook, Word, Excel. Experience with Eclipse software a plus.
Must be knowledgeable and have demonstrated experience with electrical product lines
If you enjoy a busy customer service driven environment, we encourage you to apply!
If there is an offer, the salary presented will consider several factors including, but not limited to, geographical location, a candidate's experience, education, skills, licensure and certifications, training, and internal equity. Base pay is just one piece of the total rewards program offered by Edges Electrical Group. Eligible roles also qualify for a comprehensive benefits package including 401(k), profit sharing, PTO, and paid holidays.