ONLINE LABOR MARKET RESOURCES
If you are looking for specific Labor Market Information for Monterey County, speak with a Business Services Representative by calling (831) 796-3387 or (831) 796-3341, or email MCWDB-businessservices@co.monterey.ca.us.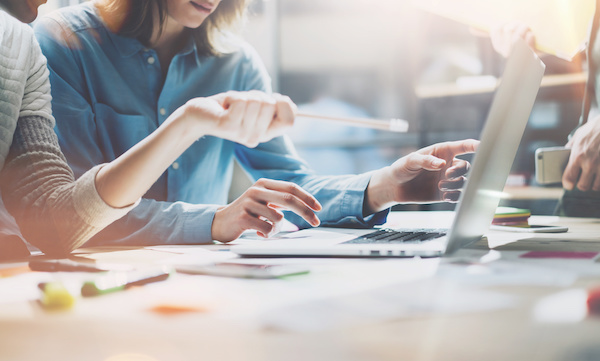 CalJOBS
CalJOBS is an online resource for jobs, résumés, and labor market information in California. You can search for jobs and apply online, develop and post résumés, post job openings or access career resources, résumé tools, information about the labor market, training programs, and more.
Census Reporter
Census Reporter is a Knight News project to make it easy to use US Census data. Census Reporter will simplify finding and using data from the decennial census and the American Community Survey.
Cost of Living Index
Compiled by the Council for Community and Economic Research, the Cost of Living Index is a measure of living cost differences among urban areas in the United States. The index compares the price of goods and services among areas that participate in their surveys. It is widely used by economists, researchers, and corporations to measure relative cost of living.
Longitudinal Employer-Household Dynamics
The Longitudinal Employer-Household Dynamics (LEHD) program is part of the Center for Economic Studies at the U.S. Census Bureau. The LEHD program produces new, cost-effective, public-use information combining federal, state, and Census Bureau data on employers and employees under the Local Employment Dynamics (LED) Partnership. State and local authorities increasingly need detailed local information about their economies to make informed decisions. The LED Partnership works to fill critical data gaps and provide indicators needed by state and local authorities.
Mass Layoffs Statistics
The Mass Layoff Statistics (MLS) program collects reports on mass layoff actions that result in workers being separated from their jobs. Monthly mass layoff numbers are from establishments which have at least 50 initial claims for unemployment insurance (UI) filed against them during a five-week period. Extended mass layoff numbers (issued quarterly) are from a subset of such establishments—where private sector non-farm employers indicate that 50 or more workers were separated from their jobs for at least 31 days.
Occupational Information Network (O*Net)
The Occupational Information Network is a free online database that contains hundreds of occupational definitions to help students, job seekers, businesses, and workforce development professionals understand today's world of work in the United States.
Self-Sufficiency Standard for California
The Family Economic Self-Sufficiency Standard (Self-Sufficiency Standard) measures the minimum income necessary to cover all of a non-elderly (under 65 years old) individual or family's basic expenses—housing, food, child care, healthcare, transportation, and taxes—without public or private assistance. The California Self-Sufficiency Standard is available for all 58 counties across the state. This tool allows you to look up the Self-Sufficiency Standard for a specific county and household type in California.
WorkforceGPS 
WorkforceGPS is an online interactive tool and learning platform designed to build the capacity of the Workforce Development System. Members include the public workforce system and its strategic partners, such as employers, federal agencies, community- and faith-based organizations, and educators. Workforce3One supplements other technical assistance provided by the Employment and Training Administration's national and regional staff to build the capacity of the workforce investment system to successfully meet the employment needs of America's workforce and employers.